My new book, The Glimme, featuring the amazing fantasy artwork of Marc McBride (who was the cover artist for Deltora Quest), is out now!
A new world, a new quest, and one of the most exciting writing experiences of my whole career.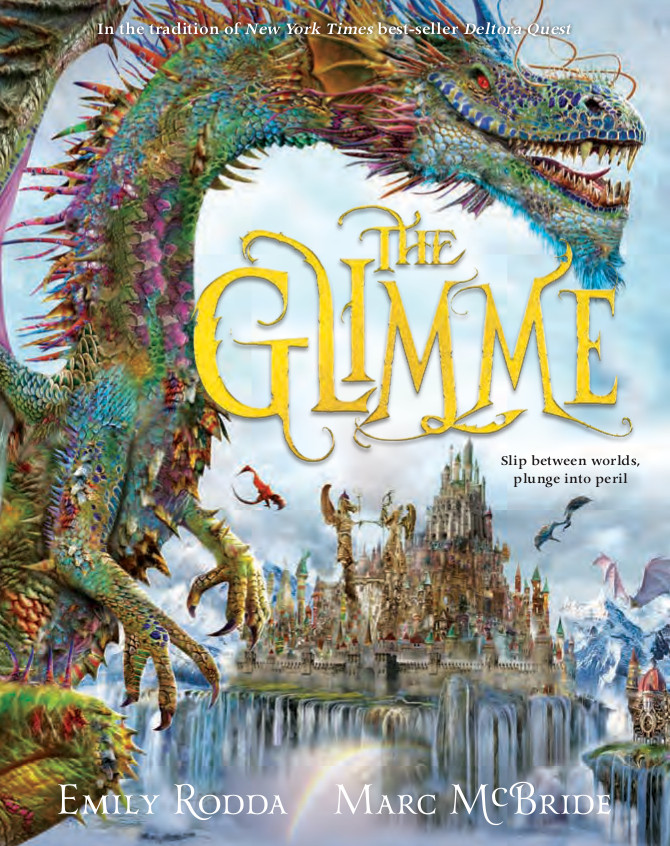 Here's the blurb from the back cover to tell you more about it:
'Lone Annie sees dragons in your future… She sees giants. She sees fire and water. She sees death.'

Finn's life in the village of Witchant is hard. Only his drawings of the wild coastline, with its dragon-shaped clouds and headlands that look like giants, make him happy.

Then the strange housekeeper from a mysterious clifftop mansion sees his talent and buys him for a handful of gold. Finn thinks the seven paintings she shows him are pure fantasy—such amazing scenes and creatures can't be real!

He's wrong. Soon he is going to slip through the veil between worlds and plunge into the wonders and perils of The Glimme. From the creator of Deltora Quest and the illustrator of that world comes a new, spectacular fantasy adventure.